Today, finally stopped by my buddies' offices down the block on Melrose, the guys behind the art-inspired vinyl toy company The Loyal Subjects. Here's a cross section of what these dudes make, here's the Sam Flores Kid Dragon toy..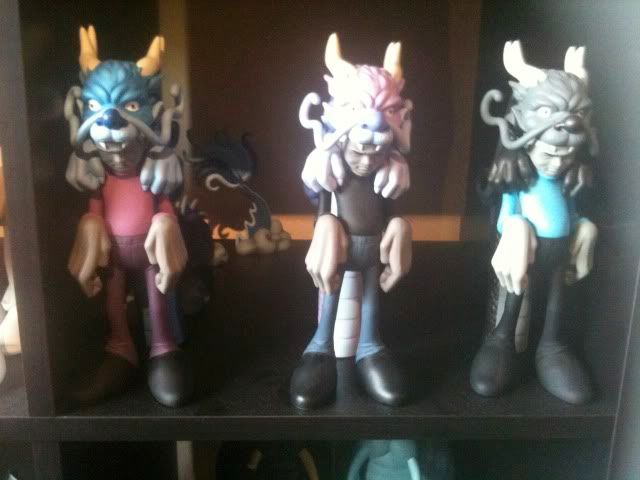 Sam's Wyger toy..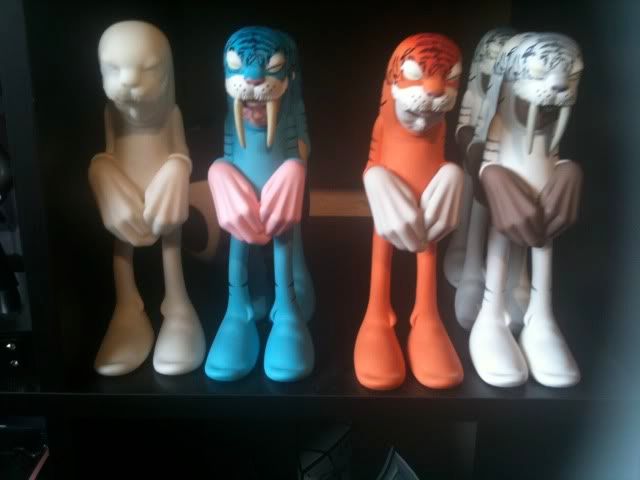 Tokidoki hired these guys to produce the Karl Lagerfeld toy. Looks like the weirdo to me!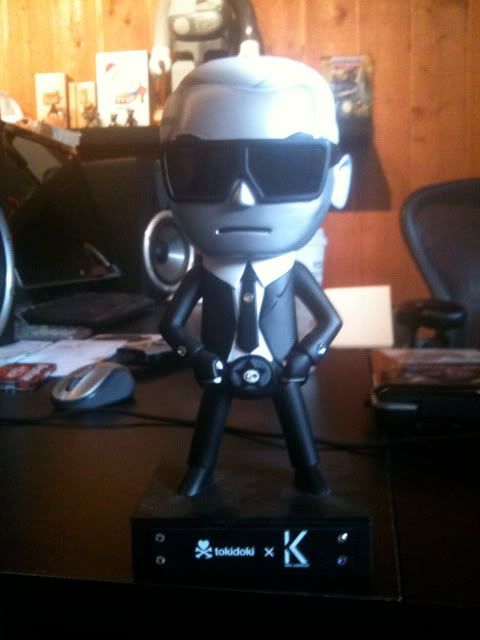 The new Buff Monster toy..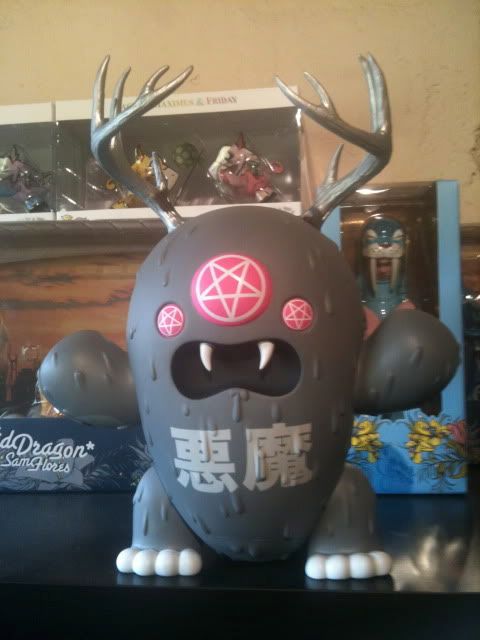 There's Adam..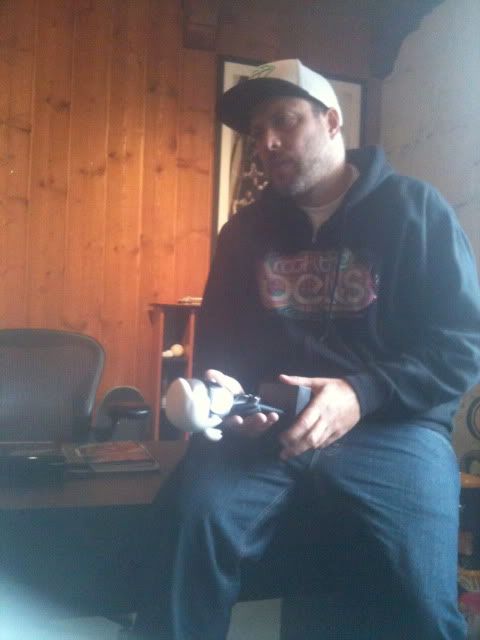 The other half Jon Cathey is co-owner of Cultyard, essentially a curated art/lifestyle show within the NY Comic Con show, which is happening right now. There's the poster..