The big buzz is the Music Loves Fashion party at the Riviera Hotel. In addition to almost every LA promoter being involved, there's just a ton of people staying there..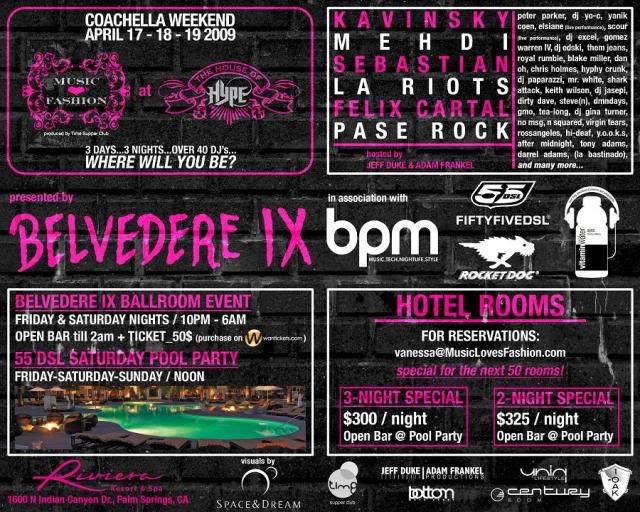 Last year's party was kind of weak. So looks like this year they're trying to take the crown from the crew over at Anthem Magazine, who for the past few years have thrown the best parties at the best houses, hands down. I hear this year they have a lake smack dab in the middle of the property..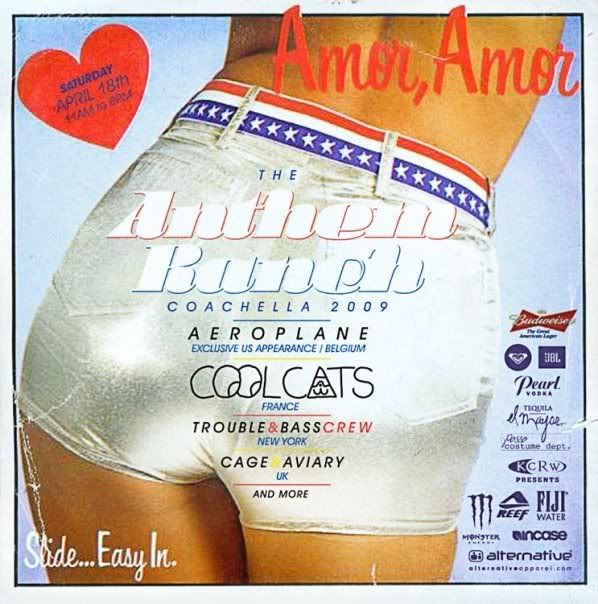 My good friends from URB, dF, Undefeated, and more are throwing the inaugural Indioasis party..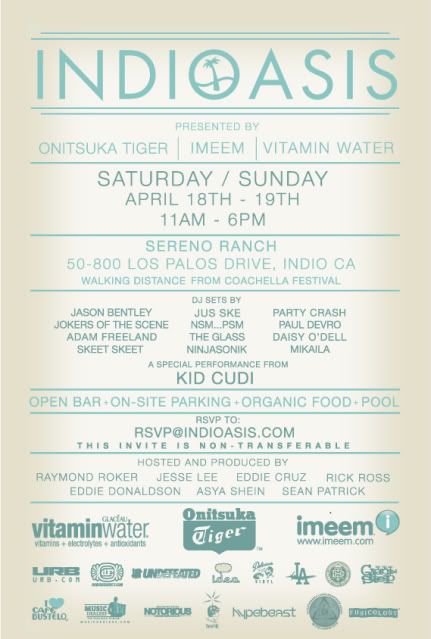 The Good Life party w/ Doug E. Fresh, Spank Rock, etc..
And the Ace Hotel party sponsored by Levi's..
And other parties (leaning towards the more exclusive) include the T-Mobile afterparty on Saturday night (last years was solid, really far out, dark drive); a Filter Magazine pre-party on Thursday night; and a Jeremy Scott party on Saturday night. And if you didn't rsvp for any of these parties, just bumrush the show, act like ya know. Plus, you got all your friends with their own private villas so there should be no shortage of what to do! But be safe out there. See you all in the desert!!!